+4,000 Reviews
...and counting!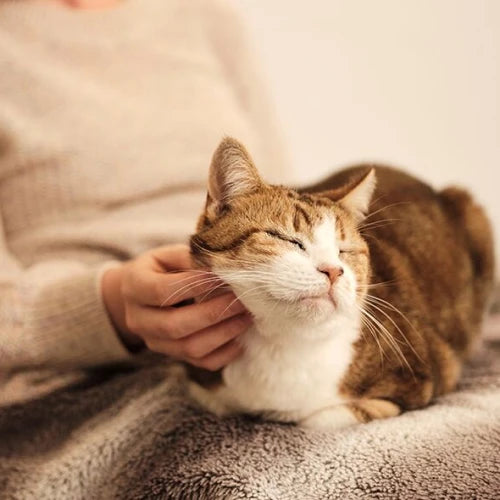 Stephanie L.
Verified Review
My cat can be finicky about treats.
I'm impressed with these CBD soft chews for cats. The flavor is a hit with my feline friend, and I'm convinced they've contributed to her relaxation and well-being. I am happy with my purchase and I am expecting to buy more in the near future.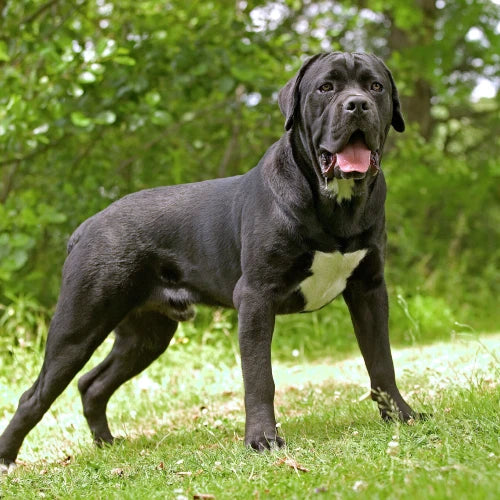 These CBD soft chews have been a game-changer.
I can't praise these CBD chews enough. The fantastic flavor has my dog excited, and I've observed an improvement in his relaxation and mobility, which brings me much joy. I am happy with the results and I support this brand.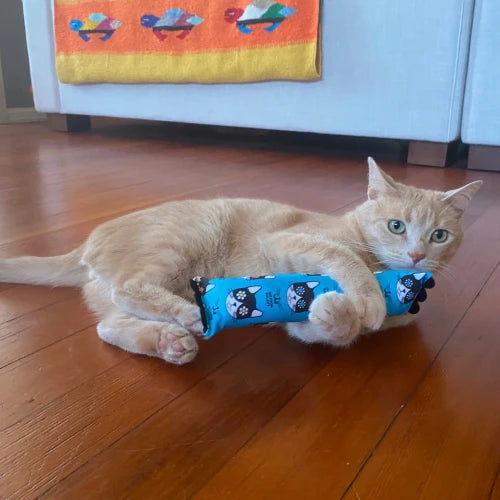 Daniel B.
Verified Review
Finding a CBD product my cat actually enjoys has been a pleasant surprise.
These CBD chews have been a fantastic discovery for my cat. The wonderful flavor has her coming back for more, and I'm delighted to see her enjoying newfound relaxation.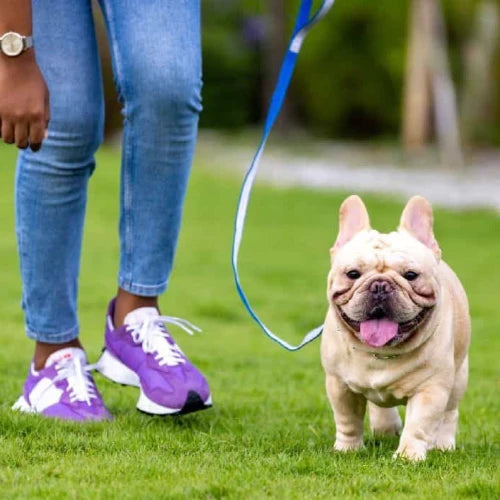 A flavorful treat.
These soft chews are a double win – my dog adores the flavorful treats, and I'm thrilled with the exceptional quality and price. It's a joy to see my pup enjoy them while knowing I'm giving him the best. In conclusion, amazing treats, amazing price.

CBD Soft Chews For Pets
Holistapet's CBD soft chews for pets are therapeutic treats with a tender texture. They are the perfect alternative to our popular crunchy treats, which can be challenging for senior dogs and cats, or those with dental problems, to eat.
GET CALMING SOFT CHEWS FOR CATS
What Are CBD Soft Chews For Pets?

Each soft chew contains a precise dose of CBD (cannabidiol), a homeopathic compound naturally found in the hemp plant. CBD is not intoxicating. In other words, CBD products will not make your pet "high."

All of our CBD pet treats are gluten-free, non-GMO, and contain no artificial ingredients. Additionally, our CBD chews for dogs are vegan, made from 100% plant-based ingredients for a guilt-free, eco-friendly treat.

We make three different kinds of CBD soft chews, each designed for a unique purpose.
CBD Calming Chews For Dogs

These soft chews for dogs are specially formulated to calm nerves and regulate mood. Made with CBD oil and natural, homeopathic ingredients, they provide essential proteins, fats, and antioxidants. Dogs can't resist the delicious peanut butter and sweet potato flavor, making these CBD treats a powerful incentive for good behavior.

Our calming chews for dogs contain CBD, along with the following active ingredients:

L-Tryptophan: L-tryptophan is an essential amino acid found in fruits, nuts, and animal proteins. Mammalian bodies use l-tryptophan to produce serotonin, a hormone that regulates mood and sleep. Today, l-tryptophan is one of the most popular dietary supplements for humans, but it poses equal benefits for our pets.
Phosphatidylcholine (PC): PC goes hand-in-hand with choline chloride. Together, they may aid memory as well as cell construction. PC also plays a key role in cell signaling, which is the ability cells have to communicate.
German Chamomile: Chamomile has a reputation for soothing distress and promoting relaxation. You may remember that Peter Rabbit's mom gave him chamomile tea to help him recover from his harrowing adventure in Mr. McGregor's yard. You can do the same for your distressed dog with these relaxing soft chews.
Choline Chloride: Choline chloride plays many roles in the body. Most importantly, it helps the liver metabolize fats and helps cell membranes hold their shape.
CBD Mobility Chews For Dogs

Dogs are active animals, and their mindset is closely tied to their physical health. Look in your dog's eyes as you reach for their leash and see how the very idea of taking a walk fills them with joy. If your dog struggles with stiff joints or mobility issues, they can miss out on their favorite activities. Change their life with the best CBD dog treats on the market! These are specifically made to address mobility issues and packed with a smoky pumpkin flavor that your dog will adore.

Our mobility soft chews contain CBD, along with these active ingredients:

Boswellia: If you know your Christmas carols, you know Boswellia. This aromatic resin is better known as frankincense. Its anti-inflammatory properties have been prized for thousands of years and may help to soothe aching joints.
Turmeric: Turmeric is a ginger-like root commonly used in Middle Eastern and South Asian cuisine. It contains a compound called curcumin, which has antioxidant and anti-inflammatory properties. These help to alleviate aches and tension associated with joint conditions.
CBD Calming Chews For Cats

Nothing calms you down quite like curling up with a chilled-out cat. Then again, nothing causes grief like coming home to find that your cat took its claws to town on your furniture. These soft, calming treats with irresistible salmon flavor are just the thing to turn nervous and skittish cats into tranquil cuddle buddies.

In addition to a carefully-measured, cat-sized dose of CBD, these calming chews contain:

Valerian Root: People have grown valerian roots for medicinal purposes since the days of ancient Greece. It may promote relaxation and support healthy sleep.
L-Tryptophan: L-tryptophan aids in the production of serotonin, which in turn regulates sleep and mood.
Catnip: Cats love this mint species with such a passion, they gave their name to it. You might be surprised to see catnip in our calming chews because it has a reputation for stimulating cats. However, this is only true when the cat smells catnip. When they eat catnip, it has the opposite effect, helping them calm down.
Taurine: Taurine is an essential amino acid for cats, meaning their bodies need taurine, but they cannot produce it independently. A taurine deficiency can lead to cell degeneration in critical organs like the eyes and heart. Give your cat the taurine they need in the form of a delicious treat!
How Do CBD Soft Chews For Pets Work?

CBD works by interacting with the receptors in your pet's endocannabinoid system (ECS). All mammals have an ECS, which regulates vital bodily functions, including sleep, mood, appetite, discomfort, and more.

CBD supports the ECS to help your pet reach homeostasis — a state of internal balance. Additional active ingredients like turmeric and l-tryptophan support your pet's specific issues, from joint aches to emotional distress.
What Are The Benefits & Effects Of CBD Soft Chews For My Dog Or Cat?

CBD offers many wellness benefits for dogs and cats. These include:

Calming nervousness
Soothing aches and muscle tension
Improving appetite and digestion
Encouraging better sleep
Promoting healthy skin and fur

Pet parents can rest assured, knowing that CBD has no intoxicating effects, and it is impossible for your pet to overdose on CBD. Side effects are minimal but may include dry mouth, drowsiness, and a change in appetite. Such instances are rare and short-lasting.
How Do I Dose CBD Soft Chews For Pets?

We generally recommend giving your pet 0.25-0.5 mg of CBD per pound of body weight. For a more exact recommendation, check out our CBD dosage chart. If your pet takes CBD to address a specific condition, talk to a veterinarian to determine how many treats your pet should get. 
Why Choose HolistaPet CBD Softs Chews For Dogs & Cats?

HolistaPet makes the finest CBD pet products you can find. We only use natural, high-quality ingredients, including hemp that we source from farms in Colorado and Oregon. You'll never find a trace of artificial or genetically-modified ingredients in any of our products.

We have all of our CBD products, including our soft chews, tested by an independent lab to verify potency and ensure there are no impurities or harmful chemicals. You can find Certificates of Analysis (COA) for all of HolistaPet's products right here on our website. COAs list the hemp-derived compounds and their concentrations within each of our products. 
Final Thoughts - CBD Soft Chews For Pets

As pet owners, we have a duty to care for our furry friends. HolistaPet's CBD soft chews make the job easy. You don't need to struggle with pills, syringes, or constant trips to the vet to give your pet the care they need and deserve. If anything, they'll be begging you for another delicious bite!
Follow us for more!
Welcome to our HolistaPet community! Discover the latest and greatest tips, tricks, and stories from fellow pet lovers like you.