Filters
On sale
Sale price

From $17.47
Regular price

$24.95
4.9
On sale
Sale price

From $27.97
Regular price

$39.95
4.5
Save $14.97
Sale price

$9.98
Regular price

$24.95
On sale
Sale price

From $17.47
Regular price

$24.95
4.8
Save $14.97
Sale price

$9.98
Regular price

$24.95
Save $14.97
Sale price

$9.98
Regular price

$24.95
5.0
Save $14.97
Sale price

$9.98
Regular price

$24.95
4.0
Save $14.97
Sale price

$9.98
Regular price

$24.95
Save $14.97
Sale price

$9.98
Regular price

$24.95
Save $14.97
Sale price

$9.98
Regular price

$24.95
Sold out
+4,000 Reviews
...and counting!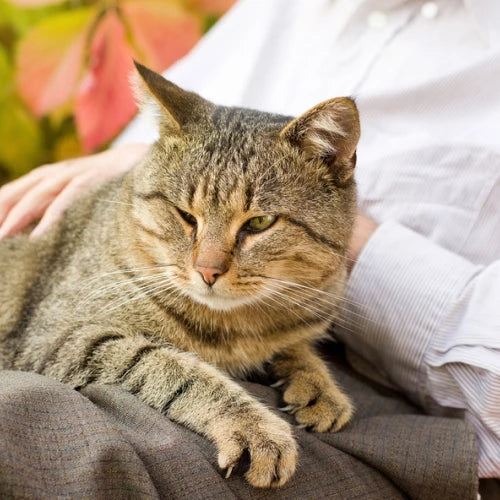 Wonderful customer service experience.
Wonderful customer service experience. CBD oil was a gentle comfort to my elderly sick cat until the end of his life. This is clearly a great company of folks who care about pets and their people.
My Go-To CBD.
I have been using HolistaPet for over a year and love them! I trust only the best for my about to be 15-years-young small poodle mix & have nothing but good things to say about this product & company.
Katie is 14yrs old but young at heart.
Our dog Katie is 14 and struggles with her hind legs. Katie also has anxiousness issues since she has gone deaf. Katie has improved greatly since we started using HolistaPet's CBD capsules.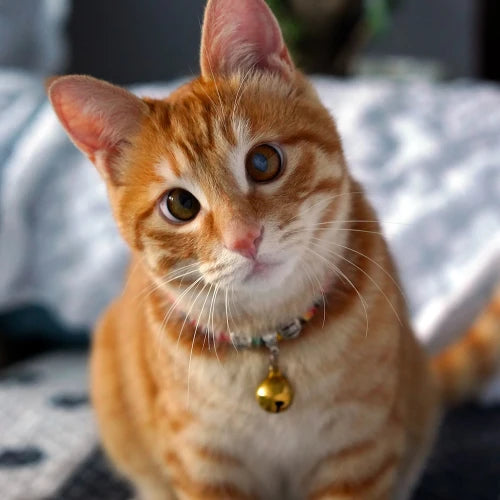 Cat CBD incredible product.
Customer service was awesome. I forgot to apply the 20% welcome discount, reached out and they refunded the difference. Product is amazing, the price even better and quality is great.

Natural CBD Products For Pets
As the legitimacy of Cannabidiol (CBD) continues to gain more popularity, proud pet owners are starting to turn to pet edibles as their delivery method of choice. It is becoming clear that natural CBD products for pets and for people benefit each other in the same ways.
HolistaPet provides natural grown CBD products for pets. This means the ingredients including the CBD itself, all derive from natural sources. For example, our CBD dog treats are made with all natural ingredients including Turmeric Powder, Boswellia, Flaxseed, Hempseed and Pure CBD. This powerful combination of superfood ingredients is what makes our products tower above the rest.
All of our products are non-psychoactive and will not get your pet "high" or "intoxicated. Holistapet CBD is extracted from industrial hemp grown in Colorado. It is not marijuana or "weed". 
BUY HOLISTAPET PRODUCTS
Which CBD Option Is Right For Your Pet?

Wondering what natural CBD product is right for your pet, we got you covered. Here at Holistapet, we offer a variety of CBD pet products to cater to different pets and their various specific needs. We offer tincture oil and capsules to target most conditions CBD may help with. We also offer tasty CBD treats that have added superfood ingredients to target more specific issues.

Whatever product you choose you can be confident you are giving your pet quality CBD when you order from us. Here is some brief description and feeding suggestions to help you figure out what product is right for your furball.
CBD Tincture Oil (For Dogs)

CBD tincture oil for dogs is probably the most versatile option. You can give it to your dog straight from the dropper or drop some in their food or water bowl. If you have a picky eater you can add the CBD oil to some peanut butter or their favorite snack to persuade them. If you like you can even make your own homemade dog treats with added CBD oil.
CBD Capsules (For Dogs)

Another versatile, easy to use option, our CBD capsules contain only hemp powder and CBD. Some people disguise them by placing the pill in a chewable snack. Another option is to open the capsule and, sprinkle it over wet food then mix it in. Pet supply stores also sell Pill pockets which are special treats designed to hide pills inside them.
Stress & Anxiety Relief CBD Dog Treats

Dogs can't resist the flavor of these apple peanut butter CBD dog treats. This recipe is enhanced with L-theanine and Chamomile. Both of these ingredients provide natural calming effects to add to the effects of CBD. Does your dog get nervous around thunderstorms, when you leave or have phobias? Perhaps this is the right decision for you? Use These treats to promote a naturally calming environment for your little one.
Joint And Mobility Care CBD Dog Treats

In this pumpkin spice and cinnamon recipe, we add Turmeric root and Boswellia to boost swelling reducing effects. Turmeric root naturally reduces swelling and discomfort associated with joint issues or post-surgery. Boswellia helps to naturally repair damaged tissue. Does your dog suffer from discomfort? Maybe it's mobility is not what it used to be? These Joint and mobility CBD dog treats might be just what it needs.
CBD Tincture Oil (For Cats)

Our CBD tincture oil for cats is a versatile option for general use. Some people feed it to their cat directly. If you have a picky cat don't worry there are ways to appease its appetite using CBD oil. These CBD oil drops are easy to add it to their food or water bowl. Some people tempt their cats by dropping the dose on a favorite cat treat.
CBD Cat Treats

Specifically formulated to please any cat's taste buds. We combine the power of full-spectrum CBD oil with natural salmon oil flavoring to give cats a CBD treat they can't resist. Not only does the salmon oil add flavor, but it also adds to the benefits of CBD. Salmon oil naturally contains dense amounts of omega 3s which can promote the absorption of CBD. Omega 3s can also aid coat health, and swelling reduction in cats. When you purchase Holistapet CBD cat treats you are purchasing the #1 rated cat treats available!
CBD Catnip Spray

Does your cat scratch or play on the furniture? Maybe you are looking for an exciting way to motivate your cat's healthy activity? Our CBD catnip spray can help with behavioral training and promote healthy activity. Simply spray it somewhere you want your cat to focus and watch it happily entertain itself. Release your cat's endorphins with this stimulating CBD Catnip spray. Note that catnip works with 70% for cats meaning 30% of cats will not react to it.
CBD Tincture Oil

This CBD oil is highly concentrated to accommodate all breeds of horses because CBD dosage is based on body weight. You can feed your horse CBD tincture oil straight or try adding it to their food, water, or snack. Our CBD oil for horses is made by infusing CBD oil into Hemp oil. This powerful combination may promote calmness and relaxation. It may also aid with appetite, sleep, discomfort, and some skin problems.
CBD Horse Pellets

Keep dosing clean and easy by using CBD horse pellets for your horse. We have loaded these pellets up with CBD oil and essential nutrients like omega 3-6-9 fatty acids, fiber, and protein by combining CBD oil and hemp. CBD binds to fatty acids to increase the absorption rate of CBD making it more efficient and effective. With added molasses and natural flavoring, horses love how they taste.
How Much CBD Should I Use For My Pet?

Many CBD pet companies don't disclose the amount of CBD that goes into their products. This can make it difficult to give a proper dosage. The proper dosing formula for giving CBD to your pet should be based on your pet's body weight. We recommend 5mg for every 10 LBs of body weight. For example, if your pet weighs 30 LBs we recommend to give him 3 CBD dog treats. CBD treats should be taken every 4-8 hours or as needed depending on your pet's condition. For more info please see our recommended dosing guide
Heart & Immune Care CBD Dog Treats

Your dog won't leave you alone after it smells these blueberry and sweet potato CBD dog treats. Looking for something to improve your dog's immune system and overall wellness? This might be the right choice for both of you. These treats use the powerful superfood blueberries to naturally boost the cardiovascular system and provide antioxidants. Plus we add ground Flaxseed to promote healthy hair and skin growth while boosting the immune system.
Follow us for more!
Welcome to our HolistaPet community! Discover the latest and greatest tips, tricks, and stories from fellow pet lovers like you.