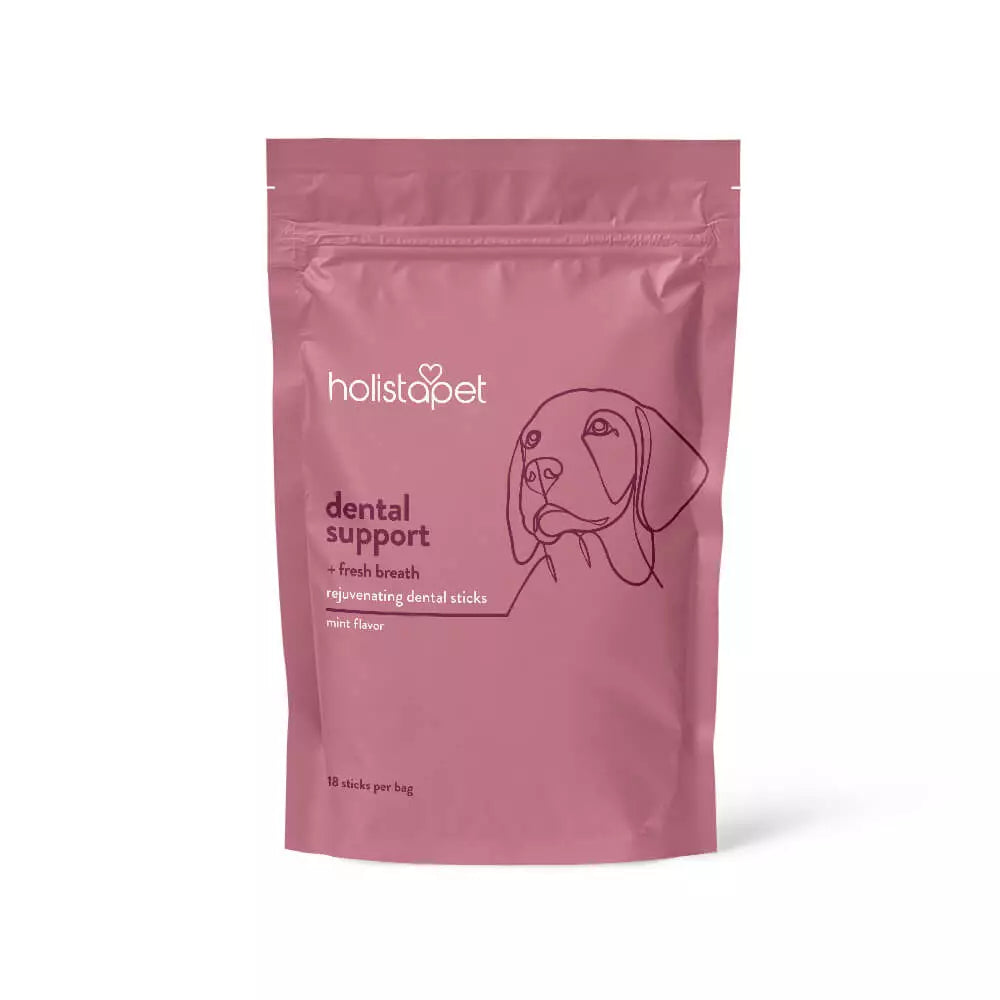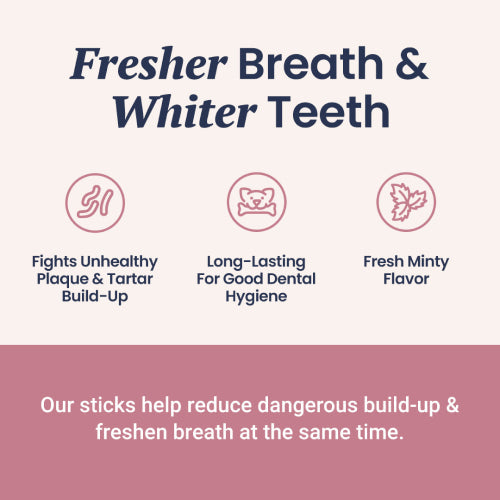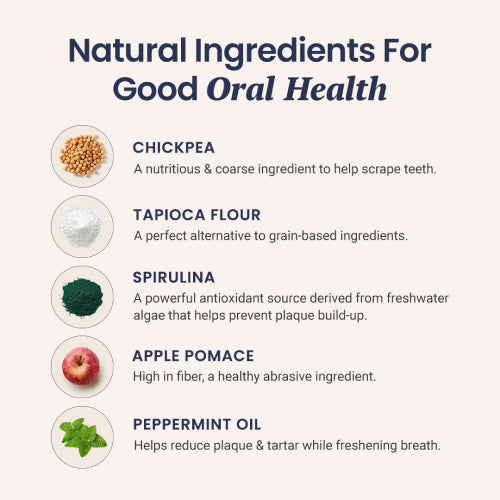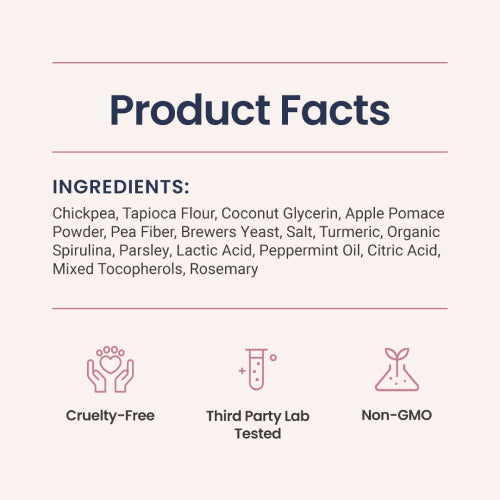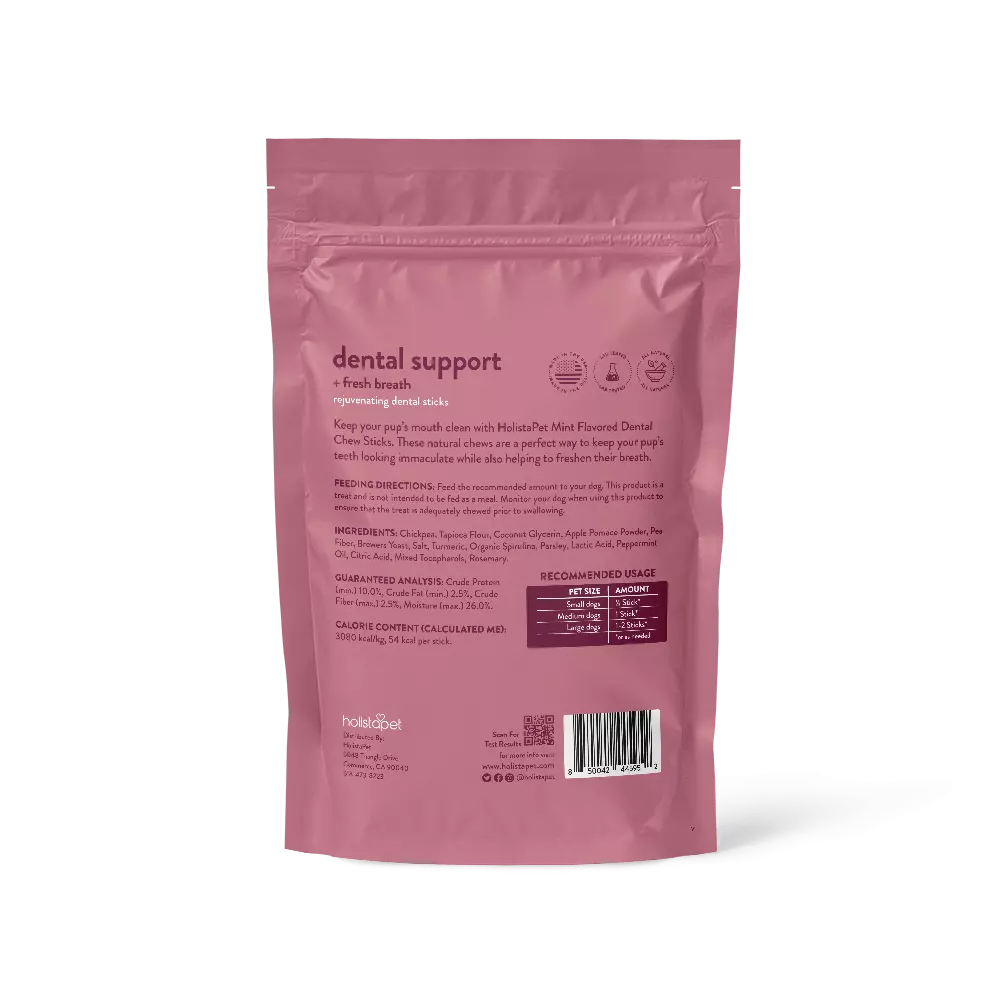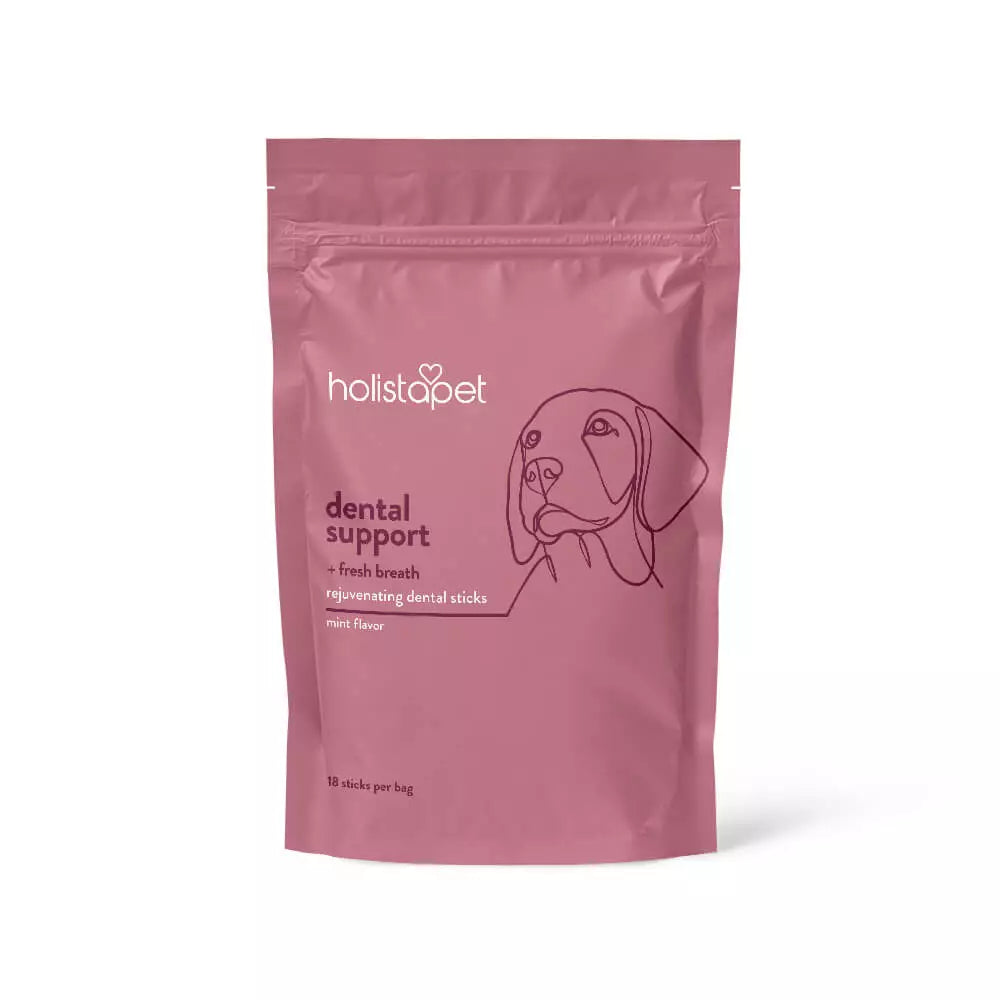 Dental Support + Fresh Breath Dental Sticks for Dogs
HolistaPet's Minty Fresh Breath Dental Chew Sticks provide long-lasting mouth-cleansing with bold minty freshness, helping to remove plaque and tartar buildup while strengthening teeth for improved oral and dental health. Made from natural, plant-based ingredients, they're a perfect addition to your dog's daily wellness routine.


Benefits

Revitalizing and mouth-cleansing minty flavor
Long-lasting chews rejuvenate breath with freshness
Removes plaque and tartar buildup on teeth
Strengthens teeth for improved oral and dental health
Made from all-natural, plant-based ingredients
18 sticks per bag
Serving Size

Small dog = 1/2 stick*
Medium dog = 1 stick*
Large dog = 1-2 sticks*

*or as needed
Unlock your full potential with HolistaPet by joining our club today - offering the most substantial discounts and exceptional rewards, all for just $95.
30% off every order
2X rewards points
FREE shipping on all orders
Exclusive special offers
We donate 10% of your membership fee to help save the lives of shelter animals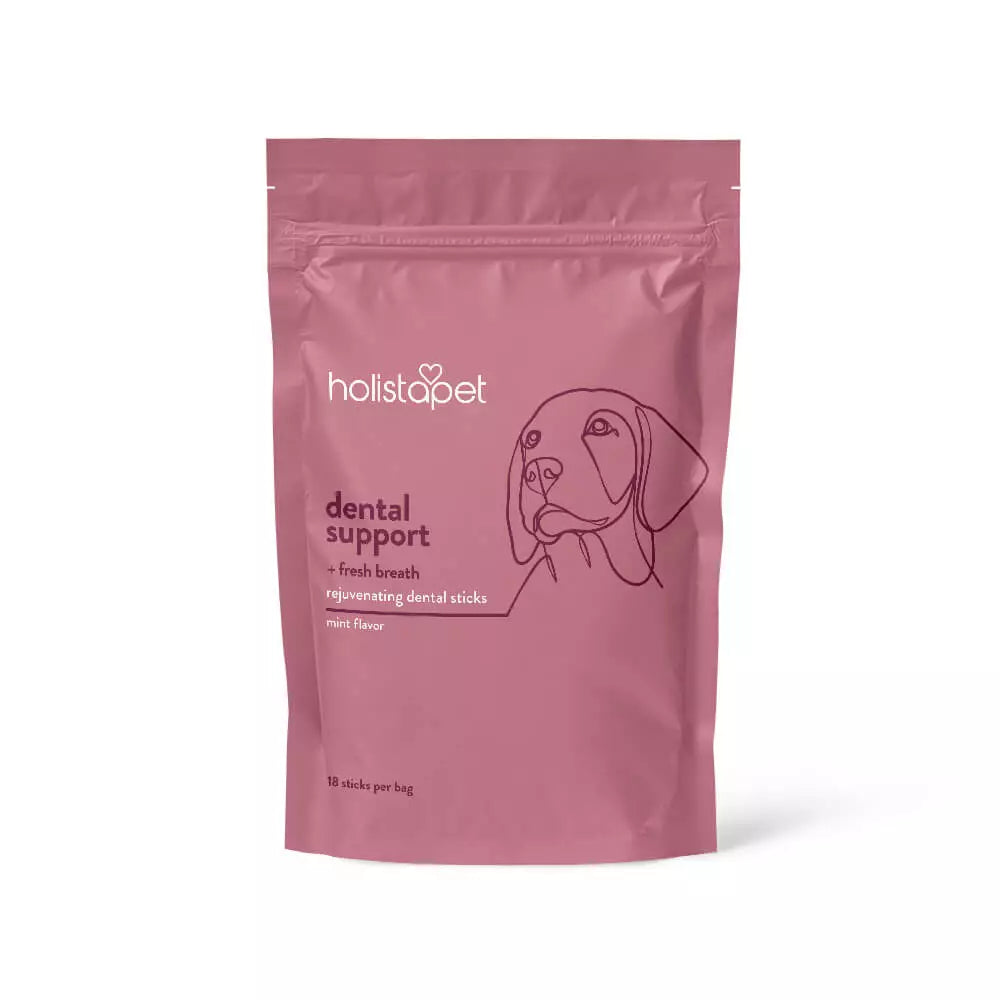 Featured In:

This product has no reviews yet.
$1
Of every product gets donated to help rescue shelter animals!
$53,836
Has been donated since the 2023 launch of HolistaPet Helps!
Frequently Asked Questions
Got questions? Well we've got answers! We've been pros in the pet CBD community for a long time now, but what good's all that knowledge and experience without someone to share it with? Below you'll find expert advice for commonly asked questions.
Ingredients

HolistaPet Minty Fresh Breath Dental Chew Sticks contain the following naturally-derived ingredients: Chickpea, Tapioca Flour, Coconut Glycerin, Apple Pomace Powder, Pea Fiber, Brewers Yeast, Salt, Turmeric, Organic Spirulina, Parsley, Lactic Acid, Peppermint Oil, Citric Acid, Mixed Tocopherols, Rosemary. 

Guaranteed Analysis: Crude Protein (min.) 10.0%, Crude Fat (min.) 2.5%, Crude Fiber (max.) 2.5%, Moisture (max.) 26.0%.
Calorie Content (Calculated ME): 3080 kcal/kg, 54 kcal per stick
Directions For Use

We recommend you give your dog Minty Fresh Breath Dental Chew Sticks as needed. Feed the recommended amount to your dog. This product is a treat and is not intended to be fed as a meal. Monitor your dog when using this product to ensure that the treat is adequately chewed prior to swallowing.

Here are the recommended directions for use based on your dog's weight:

Small dogs (5-24 pounds) = 1/2 stick
Medium dogs (25-49 pounds) = 1 stick
Large dogs (50+ pounds) = 1-2 sticks
Are Dental Chews Effective For Dogs?

Yes, dental chews are very effective for dogs! In fact, they can be a great way to help keep your pup's teeth clean and healthy. Just be sure to choose a dental chew stick appropriate for your dog's size and chewing habits and always supervise your dog while they're enjoying their new dental stick.
How Often Should Dogs Have Dental Chews?

It's important to give your dog dental chews regularly to help keep their teeth clean and healthy. Most dogs will typically benefit from having a dental chew at least once a day. For some dogs, this may mean having a chew with every meal, while others only need one at night before sleep. Talk to your veterinarian if you're unsure about how often you should give your dog a dental chew.
Can I Give My Dog Dental Treats Instead Of Brushing Teeth?

It is not recommended to give your dog dental treats in place of brushing their teeth. Dental treats can help reduce plaque and tartar buildup, but they cannot remove it completely. Brushing your dog's teeth is the best way to keep their chompers healthy and looking clean!
Can Dental Chews Help With Teething Puppies?

Yes, dental chews can be a big help for teething puppies. That's because they can provide some much-needed relief from the discomfort of teething. Dental chew sticks can also help keep your puppy's teeth clean and their gums healthy.
Can My Dog Eat The Dental Chews?

HolistaPet Dental Chews for Dogs are made with completely natural ingredients, making them safe for digestion. However, make sure your dog is not biting off large chunks or swallowing whole that can make it a choking hazard.