Filters
On sale
Sale price

From $27.97
Regular price

$39.95
4.5
On sale
Sale price

From $17.47
Regular price

$24.95
4.9
On sale
Sale price

From $17.47
Regular price

$24.95
4.8
+4,000 Reviews
...and counting!
Ariana A.
Verified Review
Revitalizing change with remarkable value.
I'm thrilled with the positive change I've seen in my dog since incorporating this CBD oil into his routine. His overall vitality has improved, and I can't ignore the great value for such a beneficial product. It's heartening to find a quality solution that doesn't break the bank, and I'm excited to continue witnessing the difference it makes.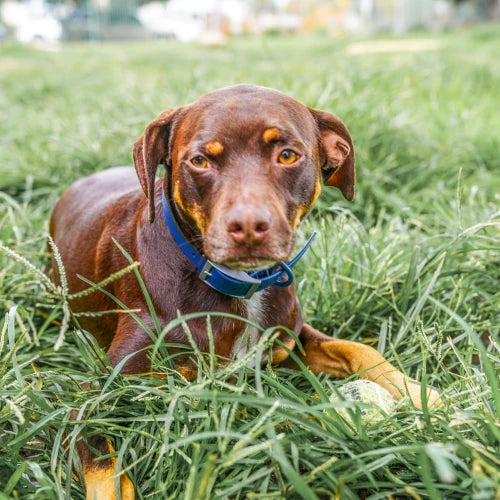 Radiant coat and comfortable canine.
This CBD-infused shampoo has done wonders for my dog's coat and skin. Not only does he look fantastic, but he also seems more comfortable and itch-free. The quality of the shampoo is evident, and considering its effectiveness, the price feels like a small investment in his well-being.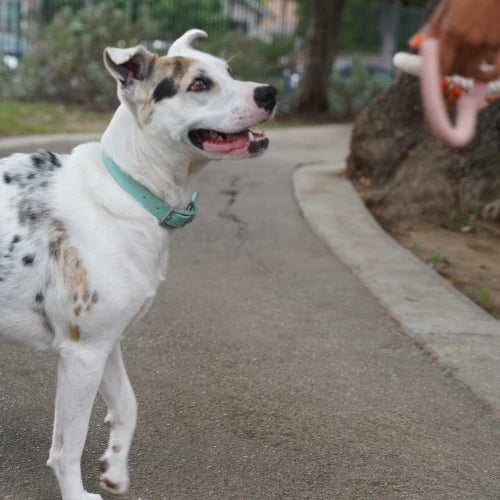 Age-defying comfort and quality treats.
These treats are a game-changer in our home. My dog absolutely adores them, and I'm equally impressed with the positive impact they've had on his overall demeanor. The quality and freshness of the treats are undeniable, and the price is very reasonable for the joy they bring to my furry companion.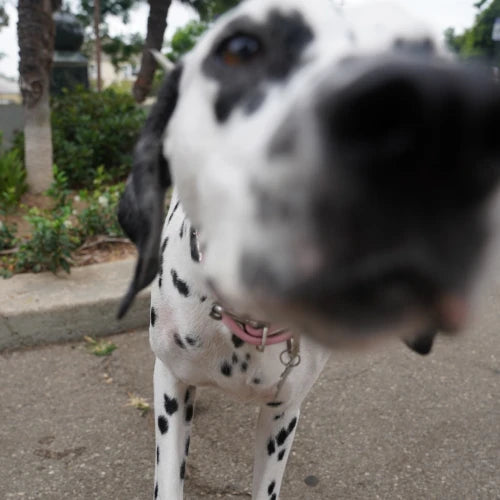 Energizing transformation and quality assurance.
I was curious about CBG oil for my dog's energy levels, and I'm delighted with the results. He's more active and engaged, and the quality of the product speaks for itself. When I consider the positive transformation I've seen in him and the reasonable price, it's clear that this CBG oil is an investment in his happiness and health.

What is CBD?
Cannabidiol (CBD) is an extract that comes from the cannabis plant. It is extracted from industrial cannabis, otherwise known as hemp. CBD oil is manufactured by applying high amounts of pressure to the flowers, leaves, and stalks of the hemp plant. Hempseed oil is different from CBD oil. Hempseed oil comes from the seeds of the hemp plant, and is used primarily in beauty products.
As we mentioned previously, CBD is a cannabinoid. This is a group of chemical compounds that play a vital role in every mammalian body. CBD molecules support the endocannabinoid system (ECS). We'll take a closer look at the ECS in the next section. If you're looking for a natural way to improve your dog's wellness, CBD is a great option. Our CBD dog treats are the perfect way to do that. They're infused with high quality CBD oil and include other beneficial ingredients like Turmeric Powder, Boswellia, Sweet Potato, Hemp Seed Powder, and Flaxseed.
It is important to note that CBD has not been approved by the FDA. As such, you must do your own research before using it for your dog.
BUY CBD FOR DOGS NOW
Is CBD Safe for Dogs?

Yes! CBD can be easily metabolized and has little to no side effects. Unlike other cannabinoids, CBD is not psychoactive. This means it will not make your dog high, even in a large amount. This is a good thing since most dogs do not like being intoxicated. Intoxication may trigger confusion, agitation, or even aggression in your dog.

At HolistaPet, we want to make sure that your pup is getting the most benefit possible from CBD oil, so we use organic ingredients and extract the CBD oil from hemp that's been grown in the United States. This ensures that you're getting the highest quality product on the market.

If you're looking for a safe way to help your dog feel better, CBD dog treats are a great option. They not only taste great, but they can help with a variety of issues that your pup may be experiencing. CBD provides a natural way to help your dog feel better, and at HolistaPet, we make sure to use only the best ingredients in our products. We want your dog to experience the absolute best CBD treats!

Recent studies have revealed the potential side effects of CBD in canines. Dry mouth and drowsiness tend to be the most common. There are no serious or potentially dangerous side effects associated with CBD use.

Like supplements, though, there is a point at which administering additional CBD will have no additional benefit for your pet. It is always advisable, therefore, to give your pet small amounts of the CBD tincture first and then after more time, monitor the effects before increasing the dosage.
CBD Dog Treats

Our CBD treats for dogs are infused with high quality, broad spectrum CBD oil extracted from industrial hemp farmed in the US. It's best to look for CBD oil from hemp that has been grown in the United States for the best quality and potency. We also make sure to only use natural, organic ingredients in our CBD treats for dogs.

We're sure to include key ingredients including those beneficial to your dog's health such as Turmeric Powder, Boswellia, Sweet Potato, Hemp Seed Powder, and Flaxseed. Combined with pure CBD oil, there's no better product on the market. You can trust in HolistaPet to deliver the highest quality CBD and the best CBD dog treats.

We carry three different kinds of CBD pet treats. Each type is specially formulated to fit your pet's specific issue and may help maintain their wellness. Whether your dog is suffering from mobility problems, negative feelings, nervousness, or you may want to improve your pet's overall wellness, our products are made to assist your best friend's condition.

With so many potential benefits, it's no wonder that our CBD dog treats are some of the most popular products we offer. Order your own tasty treats today and see the difference they can make for your furry friend.
What are CBD Dog Treats good for?

CBD treats may beneficial for dogs in a few ways. CBD oil is known to have calming, soothing properties, which may help dogs with various common conditions. CBD may also be beneficial in promoting calmness and serenity in dogs. Some dog owners report that CBD treats help to relax their pet and make them more obedient.

CBD treats for dogs can be helpful for a lot of things. Some people give CBD dog treats to their pets to help with mood or discomfort. Others implement CBD dog treats as a way to help keep their pets healthy and active. CBD dog treats are also a great way to reward your pet for good behavior.

The best CBD dog treats provide several benefits for your pet! Your dog will benefit from these CBD treats by getting tasty bites that are generally easy to chew, smoothly digested, and come in various flavors with ingredients like peanut butter, pumpkin, blueberry, and green apple. But it's the CBD in these delicious treats that helps dogs the most and can even support body systems.

CBD dog treats can benefit your pup in several ways and maintain their overall wellness. Some of these upsides include:

Synchronizing general wellbeing
Calming effect on nerves
Supports weight loss and a healthy appetite
Supports healthy digestion
Support for animals with sensitive skin
May help discomfort associated with normal daily exercise and activity
Enhances bone and joint health
Helps support joint flexibility and mobility
Promoting rest and aiding sleep

CBD dog treats also give pet parents a fast and convenient way to found the proper amount of CBD for their furry friends. Pet parents won't have to worry whether or not they're giving their dogs the right amount of CBD since the best CBD dog treats come ready made. 
Do CBD Treats For Dogs Work?

CBD oil may have many benefits for both humans and animals. Some of the benefits of CBD oil for dogs include relieving discomfort, providing soothing effects, and helping promote better sleep. CBD oil is also known to help promote a calm disposition and support balanced behavior.

All animals have an endocannabinoid system (ECS) that may be supported by cannabinoids — naturally occurring compounds found in abundance in cannabis plants — to support mental and physical health and give a better overall quality of life.

CBD treats slowly work their way through your dog's digestive tract after they are ingested. CBD eventually ends up in your dog's circulation, where it will support receptors in the ECS and encourage natural wellness to the mind and body.

Some factors unique to your dog's health that can affect how well CBD works for them include:

Age
Breed
Weight
Diet
Metabolism
Current medications
Pre-existing medical conditions
How Long Does It Take CBD Treats To Work?

CBD treats take a little longer than oils, as they must be digested in your dog's intestinal tract. Depending on your dog's metabolism and whether they have a full stomach, these will work in anywhere from 30 to 60 minutes.
How To Safely Administer CBD To Your Dog

CBD is generally well-tolerated: it is very difficult for your dog to overdose on CBD. There has never been a recorded case of this happening. Even if you accidentally give too high of a CBD dosage, your dog will probably just get drowsy and sleep it off.

The safest way to give CBD to your dog for the first time is to do so under the guidance of a veterinarian. This will ensure that it does not have any negative interactions with medications your dog may be taking.

The general rule of thumb you should always remember is to start with a small amount and slowly increase it gradually. You don't want to overwhelm your dog if they aren't used to CBD yet.

With so many different choices and amounts to choose from, you want to be sure to pick the right CBD product for your dog. Take a look at the frequently asked questions below to see which product is the best option for your dog.

CBD should not negatively effect your dog's health. This is especially true if you purchase it from a reliable company that subjects its products to rigorous testing. These products are always tested for:

Potency

This will ensure that each product sold has the proper dosage amounts. Controlling the potency of the various products allows you to safely and effectively administer it to your pets.

Pesticides

CBD extraction from the hemp plant requires carbon dioxide (CO2). This is an environmentally conscious method of production. CO2 extraction results in no toxins or harsh chemicals remaining in the final product. These tests are always performed by third-party companies in order to get certificates of analysis (COA's).

Residual Solvents

CBD extraction from the hemp plant requires the use of carbon dioxide (CO2). This is an environmentally conscious method of production. CO2 extraction results in no toxins or harsh chemicals remaining in the final product. These tests are always performed by third-party companies in order to get certificates of analysis (COA's).
Frequently Asked Questions
Got questions? Well we've got answers! We've been pros in the pet CBD community for a long time now, but what good's all that knowledge and experience without someone to share it with? Below you'll find expert advice for commonly asked questions.
CBD And the Endocannabinoid System

The endocannabinoid system (ECS) is a complex network of receptors and chemicals that maintain balance to the body's essential functions.  CBD oil for dogs is also known to have similar effects, making it a popular treatment for canine wellness. CBD dog treats are known to support the ECS, which is why they are thought to be so effective in helping with a variety of issues.
Can CBD Treats Hurt My Dog?

CBD treats will not hurt your best friend! CBD is a naturally occurring compound found in hemp plants. High-quality CBD treats, like the ones we sell, practice safe and clean extraction methods to obtain CBD and produce the delicious treats your dog craves.

Treats made with natural ingredients like hemp seed oil and flaxseed that do not contain additives or artificial ingredients are best for your dog. CBD treats made with your dog's wellness in mind are safe for your dog to eat and will not hurt them.
Does CBD Reduce Inflammation Or Just Pain In Dogs?

Absolutely! One of the therapeutic advantages of regularly consuming CBD in both humans and dogs is how it works with the ECS to provide soothing , tranquil and pain relief benefits. Cannabis is an effective treatment for chronic pain.Giving your dog calming soft chews will keep your furry friend in a calm and relaxed mood and will also help to reduce pain. This is why CBD calming treats are slowly becoming the go-to treat for dog owners wanting to appease their agitated dogs.
Can I Give My Dog CBD Every Day?

CBD dog treats can be given daily, as they are a safe and effective way to provide your pet with the CBD they need. Pet owners are incorporating CBD treats into their dog's diet to provide a daily boost to their dog's overall wellness.

CBD may provide a number of benefits for dogs, including promoting balanced behavior and improved overall wellness. CBD dog treats are a convenient way to give your pet CBD, as they can be easily added to their diet. CBD dog treats are also a great way to ensure that your pet is getting the CBD they need. CBD dog treats are available in a variety of flavors and formulations, so you can find the perfect treat for your pet.
Can You Overdose A Dog With CBD?

It is extremely difficult for your dog to consume too much CBD. However, studies show escalating your pet's CBD has minor adverse effects, which can include vomiting and diarrhea. Always follow the specified guidelines of the CBD products you give your dog to prevent them from getting too much of a good thing.
Is CBD Well-Tolerated?

Unlike other cannabinoids, CBD does not produce any intoxication. Rather, CBD supports your dog's health by working with their ECS to aid their general wellness.
Can CBD Be Addictive To Dogs?

CBD does not produce any physical dependency or addiction in dogs. It's important for dog owners to implement CBD products specifically formulated for dogs. These treats are often broad spectrum CBD products that contain no THC.

Even though trace amounts of THC might be in some products, it's not enough to produce any negative effects or become addictive. Rather, a recent scientific review found that CBD has the opposite effect by providing a possible remedy for addiction. A report by the World Health Organization about the efficacy of CBD found no studies suggesting CBD addiction in animals.
Does CBD Have Any Side Effects?

CBD treats have little to no side effects on dogs. To lessen any potential side effects, you should give your dog the proper amount for your dog. Giving your dog the appropriate amount of CBD will help stave off these side effects.

Some of the possible and most common side effects associated with high amounts of CBD include:

Dry Mouth: Dogs may produce less saliva, leading them to become more thirsty.
Drowsiness: CBD is often given to dogs to calm their agitation. However, the calming effect may lead to drowsiness in some dogs.
How Many Treats Should The Dog Have Daily?

The number of treats you give your dog is dependent on their CBD tolerance. Before you give your dog CBD treats, you have to determine how much CBD they can handle. To determine your dog's optimal CBD intake, you're going to need your dog's weight and a calculator.

How Often Should I Give My Dog CBD Treats?

If your dog is new to CBD, you will want to start low and go slow when giving your dog CBD treats. Always be mindful about how many mg of CBD is in your dog's treats. How often you give your dog a CBD treat depends on your dog's ideal amount and what you are giving it for.

Here are some recommendations on how often you should give your dog a CBD dog treat and for what reasons you are giving it:

Daily wellness routing: Split your dog's dose into two servings.
Common physical ailments (i.e., aches, swelling, reduced mobility): Give your dog a treat every 8 hours or as needed.
Nervous behaviors: Give your dog its full dose 30 minutes before the stressors occur (i.e., before a thunderstorm, fireworks display, leaving home, going to public events, etc.).
Other Issues: Assess your dog's issues to determine the appropriate amount of treats to give it. Depending on the issue, you can administer CBD oil (or any subsequent CBD by product) to your dog once or twice a day. Do not double the amount of CBD you give your dog a day.
Can My Dog Get High From CBD?

Nope! Your dog will not get high from CBD. The beauty of CBD is that it does not produce any of the intoxicating effects associated with other cannabinoids like THC. CBD is a naturally occurring cannabinoid found in hemp plants that has many uplifting and vitalizing properties.

Our CBD treats contain broad spectrum CBD, which contains CBD, other cannabinoids, terpenes, but no THC. Rest assured, your canine companion will not trip out from CBD or our treats.
How are CBD Dog Treats Made?

We've done our due diligence; reputable CBD brands like HolistaPet use safe and clean production techniques when making their CBD treats. The most important part of the production process is safely extracting CBD.

CBD is extracted from hemp plants implementing the CO2 extraction method. This safe and efficient method does not use any harmful chemicals or solvents that adversely impact your dog's health. The second part of production involves infusing this high-quality CBD extract into the treats. The best CBD dog treats are made using organic, non-GMO, gluten-free, and non-dairy natural ingredients free of additives and preservatives.
How can CBD Dog Treats Help Your Dog?

CBD treats help support your canine friend's ECS and increase their overall soundness. Pet owners have transitioned to using these treats as a holistic approach to remedy many ailments afflicting their best friends.

Here are some of the common benefits CBD treats can provide:

Helps maintain nervous system function
May help ease aches and discomfort from training and competition
Eases joint stiffness
Supports healthy digestion
Aids rest and deepens sleep
How Do I Find Safe CBD Dog Treats?

You already found them! At HolistaPet, we offer high-quality CBD treats that come third-party lab tested with a Certificate of Analysis (COA) to ensure your treats are 100% safe! Our concern for your dog's safety is one of the many reasons we're the industry leader in providing the best CBD treats!

All of our CBD treats are made from hemp plants grown in compliance with the 2018 Farm Bill. Our treats are nutritious and formulated with your dog's health in mind.

Here is why our CBD treats are so safe:

Organic
Gluten-free
Non-dairy
Non-GMO
No additives or preservatives
No THC

We know your dog will love our treats! In the rare case they don't, we offer a 30 day, no risk, no questions asked, 100% money-back guarantee!
Do Vets Recommend CBD Oil For Dogs?

That depends on which state you live in. Despite the 2018 Farm Bill making hemp and CBD 100% federally legal, certain state laws, like California's, still limit veterinarians from recommending any cannabis plant-derived product like CBD oil. However, before adding CBD oil to your dog's daily regimen to support you cats and dogs immune system, or even seasonal allergies, you can consult your vet to determine if CBD oil can conflict with any underlying health issues or medications your dog is currently taking.

Some possible risks associated with CBD oil use for dogs include:

Tiredness
Decreased saliva production
Decreased effectiveness of certain prescription drugs
Follow us for more!
Welcome to our HolistaPet community! Discover the latest and greatest tips, tricks, and stories from fellow pet lovers like you.